The 2020 H.A.M.B. Drags: What Are You Thinking?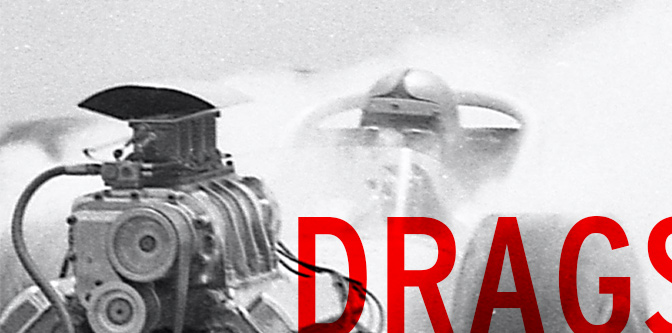 Given the turmoil over the last few months, I've been really hesitant to open registration for the 2020 H.A.M.B. Drags. There are so many aspects of running an event of this size and in this day and age, that I've been a bit overwhelmed. First and foremost, I do not want to be responsible for getting a bunch of folks together and aiding Covid-19 in any way, shape or form. I'd hate myself if someone got sick because of my dumb ass decisions.
Secondly, I have an immune disease. Typically, it's not a big deal to live with. But, at least according to my doctor, I could be in deep shit if I caught Covid. So, I've been pretty careful over the last few months for obvious reasons.
If those were the only two variables to deal with, I think I would probably just cancel the drags for 2020 and start building towards 2021. Quite frankly, it doesn't make a lot of sense to risk life just for a few old cars to haul ass down the 1/4-mile, right?
Those, however, aren't the only variables to consider. Depending on your scientist of choice, things on the Covid front seem to be improving. So much so, that it looks as though August might actually be a safe month to pull this thing off – sort of a calm between two storms type of deal. And if that is the case, it's a "weather window" that allows us to go drag racing safely.
The driver here, for me anyway, isn't really to keep the streak alive. There are folks in Joplin that rely on the Drags for a good bit of revenue. They've all had a rough time with Covid and a well-timed Drags could help – if only a little bit.
So, what to do?
As of now, I am leaning heavily towards opening up registration next week. The idea being that registration will be online only and full refunds will be granted if the event is canceled for Covid related issues. I still need to contact the hotel and see how they will work it… and I still need to get with the state of Missouri on their crowd size policy (which as I understand it, is changing by the minute). And, of course, I plan to stay online with my scientists of choice to gauge safety as August approaches.
***
But what I am really wondering is… Does anyone object to this line of thinking? Are we all cool with slowly moving forward while keeping close watch of the temperature of things?
91

Comments on the H.A.M.B.