The Gathering At The Roc
Last year, I hooked up my old travel trailer and hit the road aiming to shoot as many cars as I could in a week. One of my stops was in Sand Springs, OK to hit up Jason Smith (Hot Rod Garage) and Brandon McCullough ('32 roadster). Afterwards, we stopped at a Pizza joint to shoot the shit and drink some beer. That's when Jason mentioned that his famously perfect open house was getting a little too big to handle at the shop and that he was thinking about hosting an offsite car show of sorts to replace it.
Fast forward a few months and I get call from both Jason and Brandon. "Hey man, we are gonna do that car show… Wanna help?"
Typically, I don't like to get involved with car shows. To be frank, sitting around a cluster of parked cars isn't something I really enjoy doing all that much. It takes something special to peak my interest and get me excited… but these two had an ace in the whole of sorts – Woolaroc.
If you aren't familiar, Woolaroc is a wildlife preserve outside of Bartlesville, OK. It's 3700 acres of untouched native Oklahoma land that was originally established by the famous oilman, Frank Phillips. And it's absolutely stunning. You literally couldn't find a better backdrop for a bunch of old cars and the people that admire them.
And so, I was in…
The show is scheduled for October 31, 2020 and it is a pre-register event only. You can get all the details as well as submit your car for registration here.
This one has an opportunity to be really special fellas… See ya there.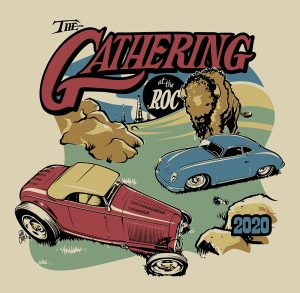 11

Comments on the H.A.M.B.