Stealthy '34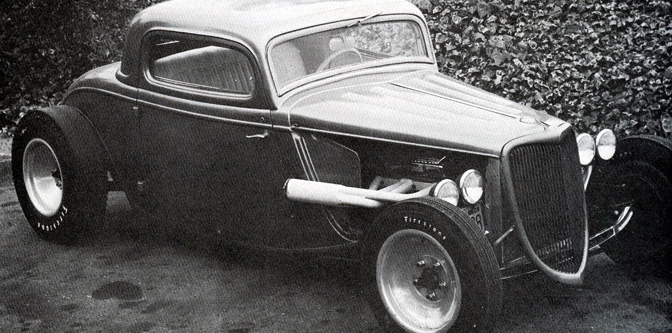 During these stay-indoors days, it's hard to beat the feeling of flipping through a magazine. New, old, new to you—it doesn't matter as long as it gets your mind going in the right direction. Earlier this week, I sat down with an early 1960s issue of Popular Hot Rodding and was catapulted back to another place and time.
The magazine itself is a sensory experience. You smell the 50-odd-year-old pages and you feel the ink on paper. In this case, the top of the spine is fraying and the colors on the cover are a little bit faded. That's okay. This isn't meant to be a collector's item. No way—this magazine was meant to be enjoyed.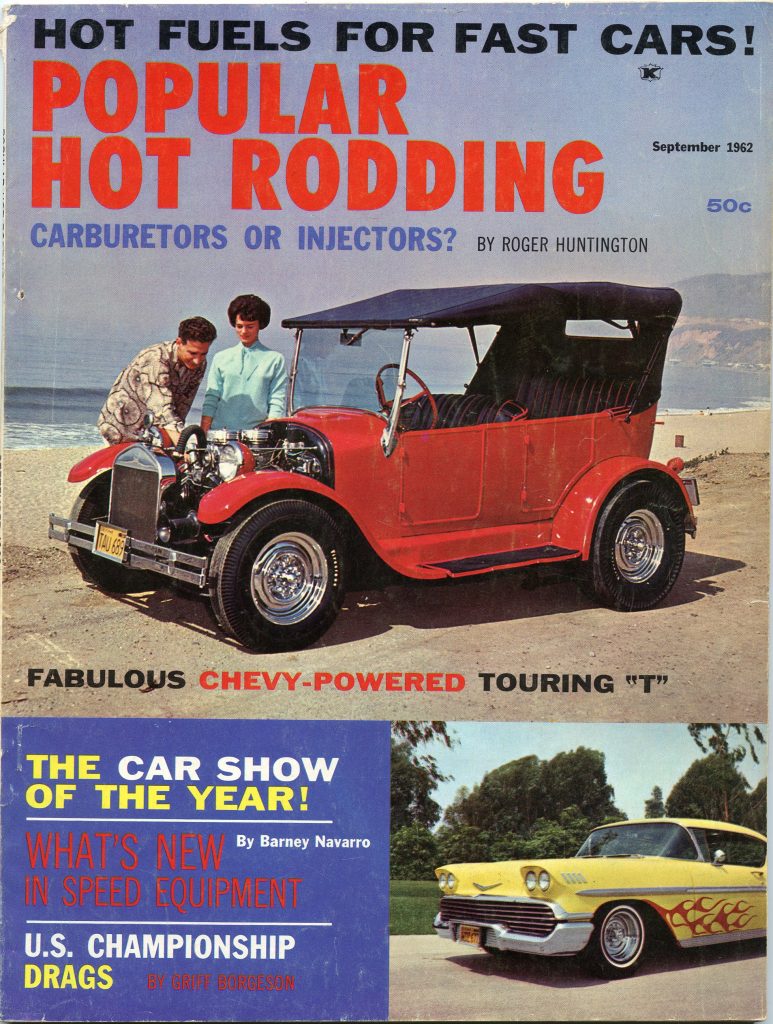 Of all the departments, I've long been a fan of PHR's "Gallery of Great Cars." These are usually one-page features that focus on machines that were often overlooked by other magazines. Rods, customs, racecars—you name it, they were there. These cars came from all across the country, and they were predominately built by everyday folks like you and me. Sometimes the owners went on to be famous but, for the most part, this was their 15 minutes of fame.
I respect the NieKamps, the Hirohatas and the Greer-Black-Prudhommes, but today's machine is likely one that you haven't seen before. It's a homebuilt hot rod put together in Laguna Beach, California, by a man named Amos Striker during our hobby's golden age.
Although the subjects of these one-pagers are great, they aren't the most detailed articles. What we do know is this. Amos started with a '34 three-window and he chopped and filled the top and channeled the body pretty substantially. He brought the front end down with a chromed I-beam, and he sectioned the grille shell to keep the hood angle correct. Once that was in check, he punched louvers in the hood top and decklid.
While picking out a powerplant, Amos went with a smallblock from a '55 Chevy pickup. A pair of four barrels handled the fuel delivery and a Spalding ignition provided the spark. Spent exhaust gasses exited through a pair of flowing tube headers built by Jerry Kennedy. The whole setup was linked to a '38 Buick transmission.
To put things simply, this was a well-built hot rod. It's neatly finished inside and out. According to PHR, the color was "a dazzling blue." When paired with the white pleated upholstery and solid Halibrands on Firestone rubber, it made for a tasteful appearance. Some may argue against the quad headlights, but I'd say they give the car a little extra personality.
Judging by the high-level craftsmanship and the Southern California location, it makes me wonder why I haven't seen more of this stealthy '34. Was it in another magazine? Better yet, does it still exist?
—Joey Ukrop
 Photos from Popular Hot Rodding, September 1962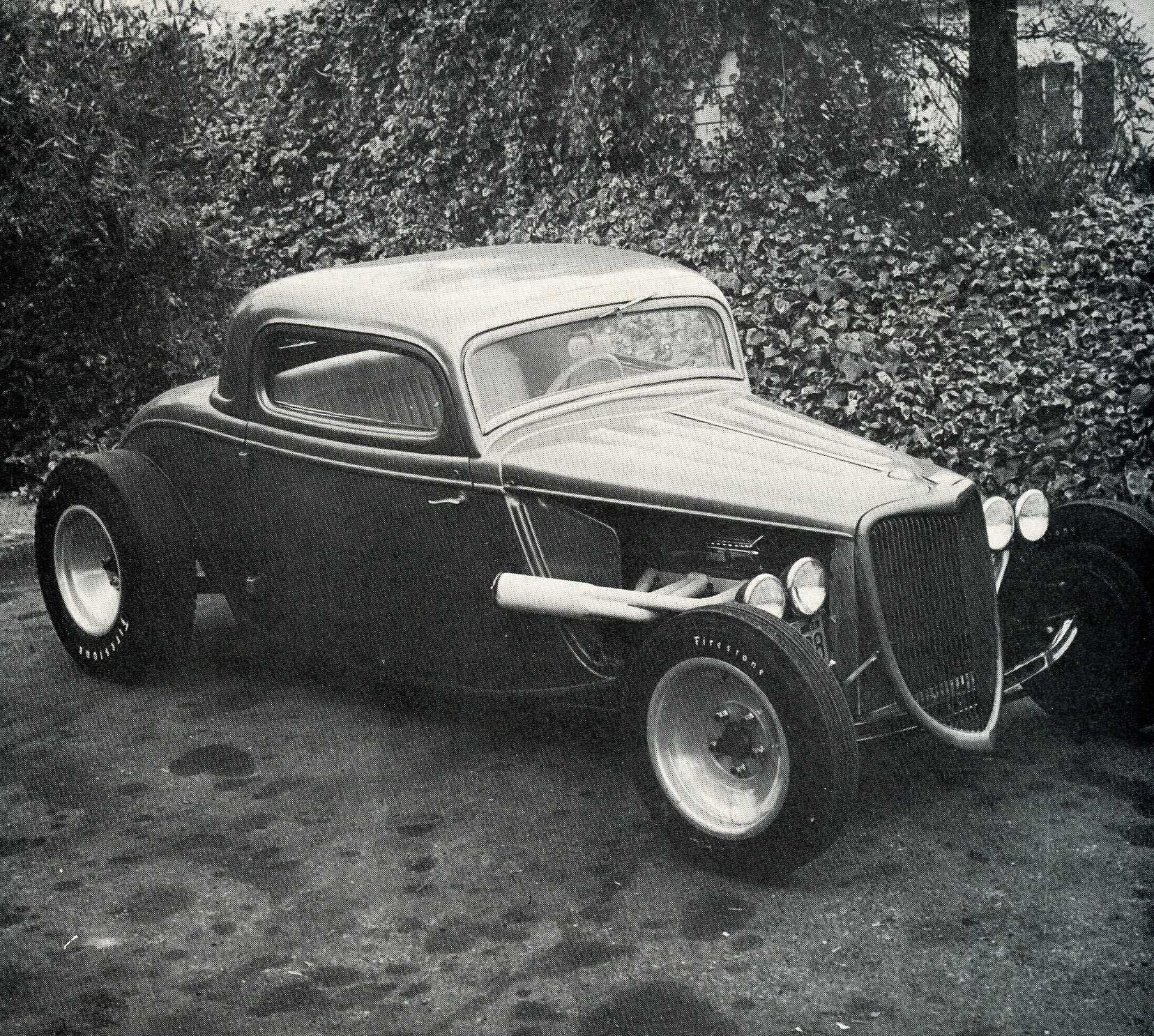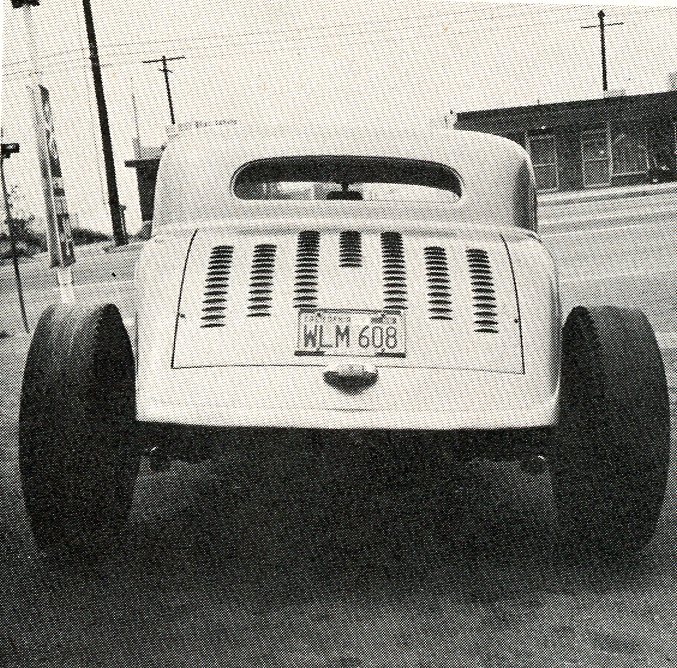 17

Comments on the H.A.M.B.