Let's go to the Custom Car Show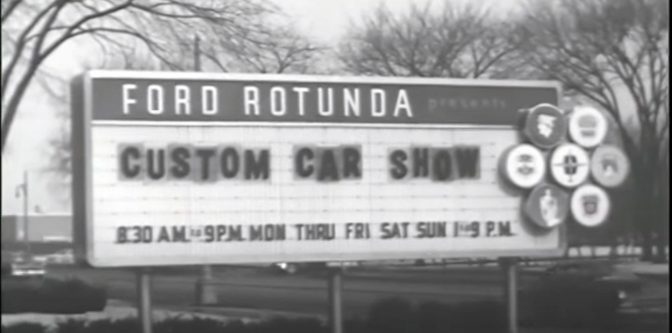 Ryan was driving down Memory Lane with those shots from the first Lone Star Round Up, so I thought I'd take you quite a bit further back with some 1950s footage from the Oakland Roadster Show, and the short-lived, smaller-scale Ford Rotunda Rod & Custom Show. There's no sound, but the cars are worth watching in both films. Full confession, it turns out that I already shared the Oakland film many years ago. However, the Detroit coverage in part two is especially a gem, including long shots of Frank Mack's T, Jerry Yacht's 1940 Mercury, and the Glass Slipper dragster. What other cars to you recognize in these films?
7

Comments on the H.A.M.B.