Family Bonding…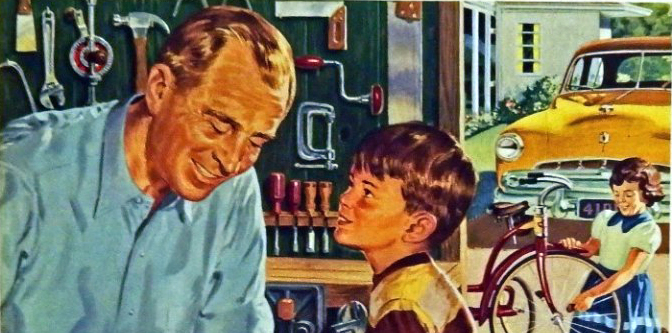 If your in the same boat as me, you might be working from home for the next few weeks (or months?) and if you have younger kids too, they are also schooling from home. In my area of Northern California we have a 'Shelter In Place' order, which restricts us from going out for anything other than essential business. That means my entire family is really home.. a lot. With my kids bored out of their skulls, we take walks, play board games, watch magic shows, and if I'm lucky we get in some family craft time, hot rod style. Here's short list of some activities you can do with your young ones that might help reenforce their love of old cars at the same time!
Garage projects. Yes, this is a no-brainer, but think about interesting tasks that the kids can do along with you in the garage, or on your car. Younger children can help wash your cars or sweep the shop floor, while the older ones can help with bleeding brakes, sanding body panels, etc. Just make it fun and enjoy the time together.
Build a model kit. This is excellent father & son stuff. My boy and I just jumped back into an old Acme '32 Roadster steel body kit we started a few years ago but never finished. I was thrilled when he grabbed it off the shelf.
Read some good hot rod stories for kids at night. I've shared a number of children's car book recommendations over the years, some which you can find here.
Watch some fun Car-Toons. The 40s and 50s produced a number of hot rod-related cartoons, and although some of the old YouTube links are now down, this post is still a good starting point.
Get out the Hot Wheels and make a stop motion movie. It's so easy to do on your phone these days, and the results can be really fun. Hot Wheels even make their own movies if you need inspiration:
10

Comments on the H.A.M.B.