Contemplating Retirement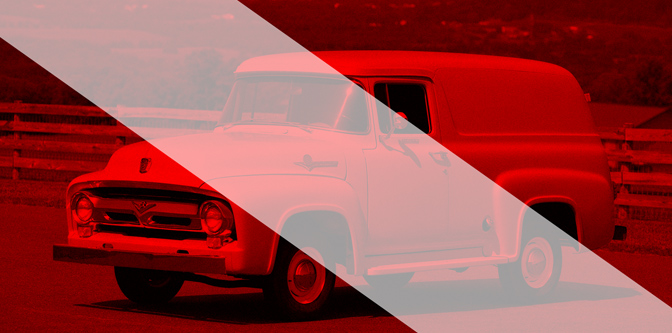 I'm a long ways away… In fact, I've got a little more than a decade before I can even consider it, but retirement is something I do contemplate pretty regularly. Hawaii is where I'll be – the island of Kauai to be exact. An important consideration in all of this, however, is the car I'll take with me.
What is the perfect island hot rod?
For a long time, I considered an early Ford roadster to be the only option. It's never hot, it's never cold… it's always roadster weather on Kauai. And there's plenty of historical record of island folks putting roadsters to work:
But the more time I spend in Kauai, the more I realize that a roadster wouldn't be all that practical for me. I like to spend as much time under water as I do above it and with that hobby, comes a lot of dive gear – more that would fit in your typical hot rod roadster.
So then I started thinking about more traditional beach transportation and did some research. That time on Google lead me to this article on the Kerwin Brothers. These fellas knew their business on the sand and in the ocean and chose a '33/34 sedan for their mode of transportation on land. The aesthetic certainly can't be argued with:
I'm sure that long roof was invaluable for surfboard storage, but I suck at surfing and I'm not getting any better with age. That backseat would be rad for sure, but where would I put drenched wetsuits, sandy towels, and all of my scuba tanks? Rationality suggests a more modern wagon:
But I'll be in retirement, not dead… There's got to be a more exciting option than a Fairlane, right?
Thunderbirds are for girls… Anything else?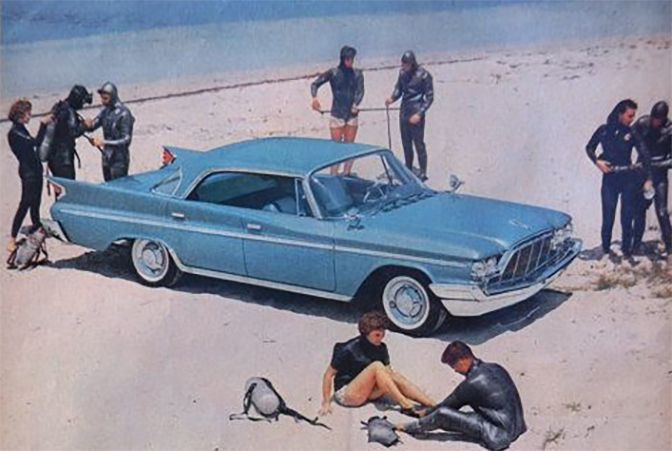 Show me a Lanai that any Desoto would fit under – am I right?
I refuse.
***
More research and more results on Google… Who knew that Jacques Cousteau once owned a 1956 Ford Panel that was so endeared he named it Lorain? Not me, but I think he might have been on to something?
Think about it… A proper panel has plenty of room for both people and dive gear and could double as an island shop truck with relative ease. Just give it a stance, outfit the interior with plenty of jigs for holding the shit that I need, and call it done. Hummm… I gotta another decade or so to ponder it all, but I like where this is headed.
What's your ideal island hot rod?
115

Comments on the H.A.M.B.