Hod Rods & Custom Cars = Mini Book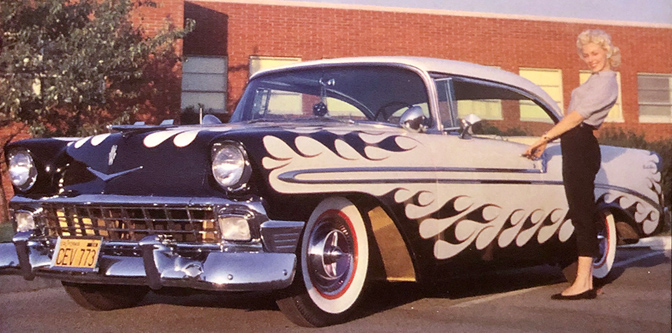 I just can't kick this trend of doing old car book reports, so bear with me a little bit longer. Here's another out-of-print one to pick up, and luckily this one is very cheap and easy to find still! Coco Shinomiya is an Art Director and Graphic Designer based in Los Angeles who put this fun book of images together for Tashen back in 2003. Measuring only 5 1/2″ X 8″ inches, it's like a printed version of what would be a hot rodder's Instagram these days. You've got model kits, decals, old ads, and plenty of 50s and 60s car magazine photos, with each page represented by a clean image or collage, and no text. This one makes for a fun coffee table book, or perhaps to draw some inspiration for your next project?
*One caveat: I want to apologize for the lousy pictures. The way this book was bound, coupled with the small size, made it difficult to take good photos of the pages.
7

Comments on the H.A.M.B.