The Mystery Cabriolet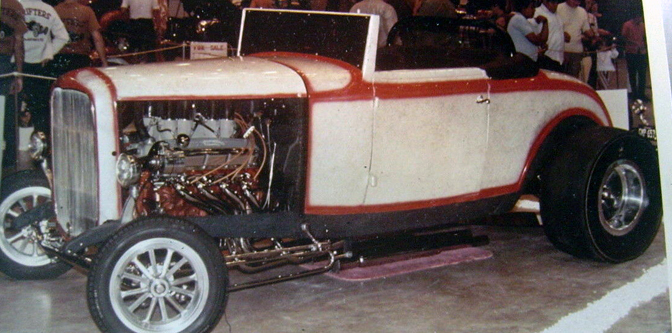 You never know where you're going to find a story. I'm always scouring old magazines, books, libraries, bookstores, garage sales, estate sales and everywhere in between looking for pieces of the hot rodding puzzle. When I'm feeling especially enterprising (or I just can't seem to fall asleep), I take to eBay to see what happens when I search for old photos.
Those of you who have done this know it's addicting. Sure, finding a photo within the depths of the internet is fun, but finding something tangible—something that you could potentially own—has a completely different feel. These are prints, negatives, Polaroids and Kodachrome slides that were once in an album, on a wall or in a wallet. Each of these photos has a story. Problem is, even if I win the auction, I don't have much information at all. (I partially blame the 3×3 photo thread—one of my current go-to's—for sending me down this rabbit hole.)
Today's post showcases my favorite of the aforementioned eBay images. Rather than 3×3, this one's an 8×10 color print. The listing correctly identifies the car as a Deuce highboy, but it claims it was taken in the early-'60s. Let's take a closer look.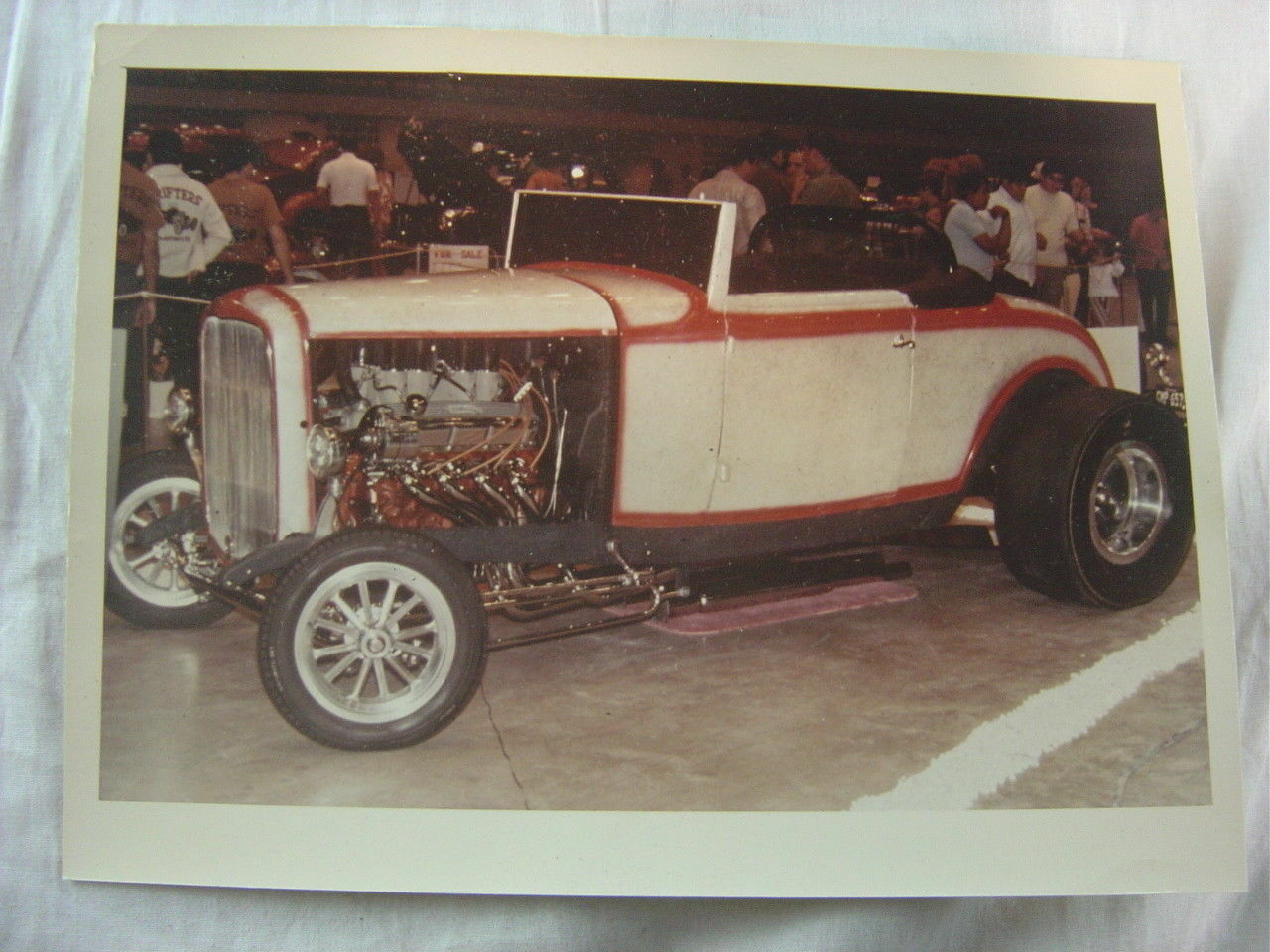 What we have is a Deuce cabriolet at an indoor show. It's sitting with a nose-up stance, although the frame has been seriously Z-d in the rear. Yes, it has small headlights mounted Gary Kessler-style, but the magnesium 12 spokes, M&H Racemasters and mechanically injected big block Chevy suggest that this one didn't spend too much time on the street.
Wait, isn't it a drag car? If it was, it wasn't a serious contender. The two-point rollbar likely wouldn't pass tech, even then, and the lack of fenders would make it ineligible for the Street Roadster ranks. Instead of stashing it away or putting it back on the street, the owners prepped it for the show circuit. Along with the chrome, polish and '60s-style detailing, the orange and yellow panel paint/cobwebbing made it a real standout. Note the smoke-colored plexiglass windshield, dual-master-cylinders and heavy-duty ladder bars. What's happening with the exhaust?
The seller indicates that the photo is from 1962, but we know that's not entirely accurate. Assuming that's a California plate on the fenderless machine in the background, the black and yellow motif proves that it's '63 or later. If the engine's a 396, then it's at least 1965. Judging by the M&H's as well as the overall style of the car, the snapshot was taken in 1967 or after.
Then there's the background. See those guys in the jackets and T-shirts in the upper left? They're members of the Drifters Car Club. The Drifters have a rich and colorful history in Southern California, but they had a "Castaway"-esque rodder on a raft as their logo. This crew has a roadster for theirs, making it seem as if they're from a different club. For some reason, I have a feeling that this photo was taken in the Pacific Northwest.
As all these thoughts rolled through my head, I sent a message to the seller. Did they know anything? Where did this shot come from? Were there more pictures from the same day? I typed away, not knowing what wisdom they would hold. A couple hours later, a notification popped up on my phone. They responded! I opened the message. "Sorry," he wrote, "no info on this one and only."
That's that. Or is it? This car is just radical enough to be remembered by someone somewhere. I don't recognize it. Do you?
—Joey Ukrop
Photo by Darrins, who very well may be one of you reading!
12

Comments on the H.A.M.B.