2019 Mooneyes Yokohama Hot Rod & Custom Show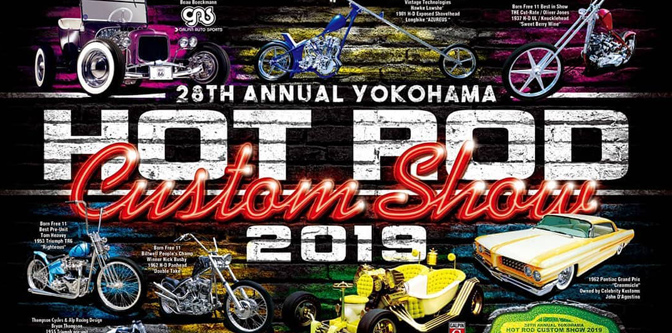 Is it possible this is the *28th Annual* Mooneyes Hot Rod Show in Yokohama, Japan? Is it not also a sad reality that I've wanted to check this show out forever, but never made it over there? Someday! But in the meantime, here's one of the few (decent) videos I've found so far covering this years show, which took place on December 1st. Because this movie is nearly 40 minutes long, and way too many shots just walking around, I'll share the highlights that I personally enjoyed: Galpin Auto Sports brought Roth's Tweedy Pie at 0:43, Richard Zocchi's '62 Grand Prix is at 0:56, a tasty bare metal Miller-inspired racer is at 8:37, the chopped blue '40 Merc coupe seen for a criminally short amount of time at 13:03, and the Freewheelers & Company display at 19:28… Pick out your favorites!
7

Comments on the H.A.M.B.