New Merch!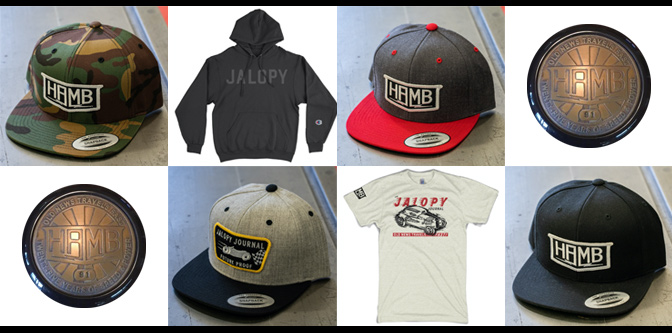 The shift knobs were an obvious one… When they start showing up on eBay for four times what we originally sold them for, I know it's time to get some more out. This year, "Liberty Speed" outdid themselves using the alt-HAMB logo and some really fine details. And again, these are a limited edition of 100 – each is numbered. They are so, so dope.
We also did a new sweatshirt using last year's "College Sweatshirt" as a template. This one is similar, but we went with a black on black Champion hoodie to keep things subtle and just a bit nefarious. I LOVE the look and hope you will too… I know you can't beat the quality as I own just about every sweatshirt brand on the market.
For the t-shirt, I took an old illustration that we've ran before and dressed it up a bit. It's not black… and that makes me happy.
I finished up with a quartet of hats – one an old standby and three others using the alt-HAMB logo that I've grown to love.
And that's it… Have at it boys… and as always, thanks so much for supporting me.
***
To dig on this and other merch, just GO HERE!
***
27

Comments on the H.A.M.B.