Mystery 'Vert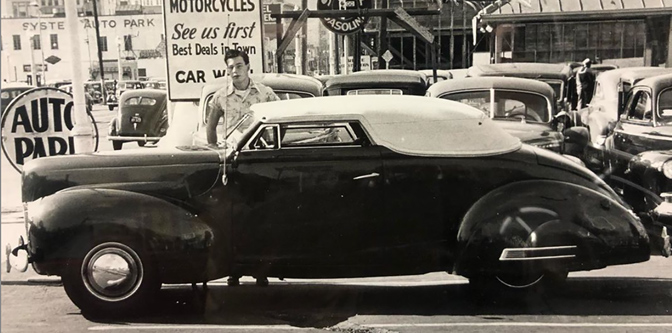 Monday's post on the Valley Custom '38 motivated Larry Maclin to send in the above photo. Here's the email that accompanied it:
"Ryan, I saw your post on Monday and thought you might be able to help. I got the attached photo from Ken Gross. He says the photo was taken by Strother MacMinn in the late 1940's. There's no mention of where the photo was taken and I've tried to research some of the businesses captured, but have come up empty. Are you familiar with this car? I found something similar in a San Diego area garage about a decade ago. I still have the car and don't think it's the same car in the picture, but there are a lot of similarities and my interest is piqued. Please let me know."
Unfortunately, I'm not familiar with this car at all… But, I thought maybe someone out there might have more information. If you do, speak up and help Larry out!
33

Comments on the H.A.M.B.