Land Speed Legend For Sale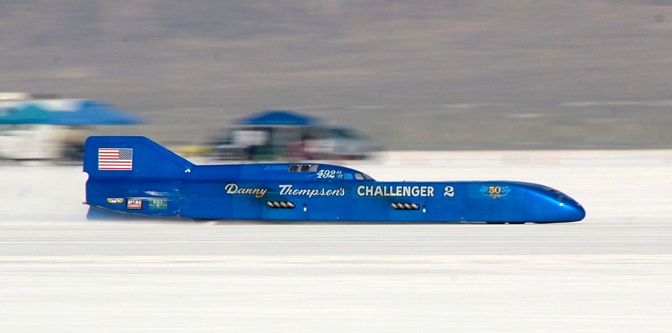 Land Speed Racers don't come up for sale too often, not to mention something built by a racing legend and holding the SCTA's AA/FS record of 448.757 mph record to boot. The streamliner in question is of course, Mickey Thompson's Challenger 2, which was taken out of mothballs by his son Danny twenty years after his father's death and set the aforementioned record last year (after breaking 400 miles per hour just a few years earlier), certifying it as the fastest piston-powered vehicle on earth. Mecum Auctions is selling this Bonneville legend at their January auction in Kissimmee, Fl., and I for one will be watching to see what number the car fetches. Does this beauty go to sit on display in a museum the rest of her life, or does the Challenger 2 return to the salt under new management to break her own record. More importantly, what would Mickey think of all this?
32

Comments on the H.A.M.B.