Coby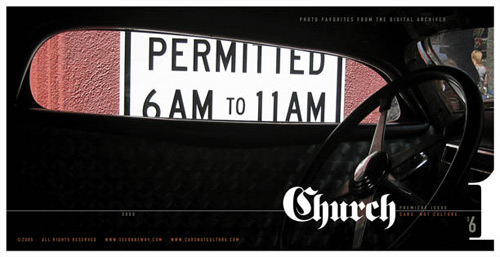 Coby Gewertz is the creator and main creative behind Church: Cars not Culture. We wrote about the little zine here.
Coby has turned on to some tough times and is pretty sick. We are pulling hard for him as it is guys like him that make these old cars so fun… artsy…
If you have the funds, now would be a great time to spend some dough on his latest stuff. You can do so on his site… You just can't beat his style. Be patient with delivery though – I'm sure it will be awhile before Coby is back on his feet.