Stock to Hot Rod: Customizing in 1:18th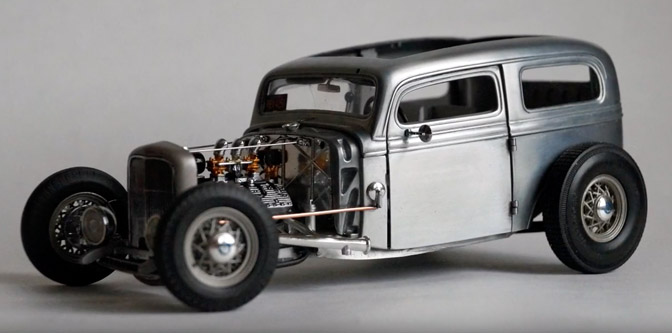 I've spent far too much time watching guys restore old redline Hot Wheels. Today I bring you the talents of someone in Russia called 'Slava Hotrod' doing something that's a bit of a mix- This guy is taking large scale diecast cars and modifying the bodies, swapping chassis, then combining scratch-built components of his own, along with the usual paint and details to make hot rods exactly to his liking. By starting with very nice sketches of his concept car before he begins a project, the results are very accurate and pretty darn cool. Because he's working in a very big 1:18th scale, Slava can get very geeky on the details like bomber seats with lightening holes, suicide hinge doors, and adding chrome linkage to the triple Stromberg set up. See for yourself (and mute the videos if you're not into power chords):
8

Comments on the H.A.M.B.