Bard Find of a Different Kind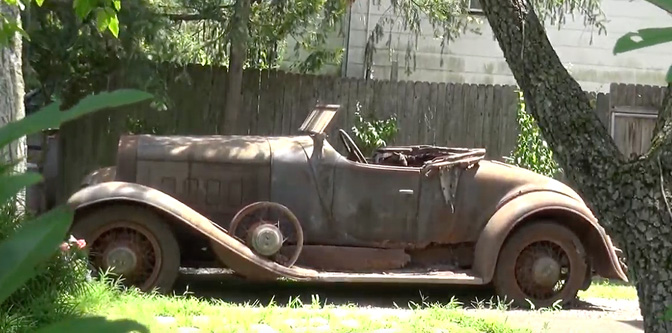 I love the thrill of the find… Locating a killer old car that's been squirreled away for years, hidden from the world and covered in dust for untold years. If you're really lucky maybe it's a '29 Model A Tudor, '55 Chrysler 300 or even a Corvette Stingray. But how about if you discovered something truly rare… Like a 1930 Willys-Knight 'Plaidside' Roadster that was stored in a old garage for over sixty years? This would be one of only 400 made, so calling it a rare model is putting it mildly. These Willys got their 'plaidside' moniker from the grid-style pattern originally pinstriped on the body sides.  My favorite features on this handsome car is the very low profile (almost chopped looking), lay down windshield, rumble seat deck lid, and the three blade front bumper. It's a larger car, maybe somewhere around the size of a Hudson or Studebaker of the era, but not humongous. So you find this beauty- What would you do with the Willys Knight? Personally, I would do little more than fit a set of E & J headlamps, flush mount some teardrop tail lights, snap on aero disc wheel covers, and perhaps add a few Duesenberg curved hood louvers. All reversable to such a rare car, but infinitely cheaper than trying to restore it from this rough condition.
24

Comments on the H.A.M.B.