Ray Farhner's Corvette
I was browsing the "one that got away" thread on the H.A.M.B. a few weeks ago and stumbled upon a post by Tom Davidson featuring shots of this killer Corvette. I've been obsessed with the car ever since. Tom only owned the car for a year and the photos in this post are all he was able to find. I've failed miserably in my quest to find more and I hoping someone out there might be able to help.
Here's what we know:
The car had less than 100 miles on it when it fell victim to a high speed crash in 1963. Afterward, Ray Farhner bought the car for $950 and then spent 6 weeks creating the custom body and finishing up the repairs from the accident. From there, Ray drove the damn thing all over the country in support of his car show business. Apparently, the car was featured in a number of publications during this period. Like I said, I've been unable to find any…
The car is now owned by the Peterson Museum and according to Tom, they show an older version of the car that isn't quite as street friendly – chrome under carriage, brakes, etc…
In any case, I'm in love with this shape:
…………………..
……………
…….
…
.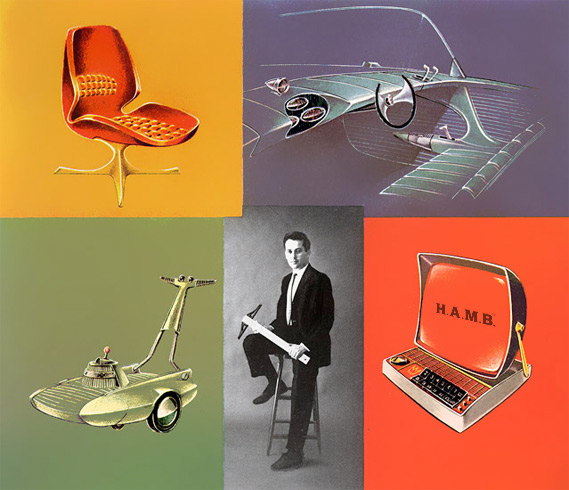 44

Comments on the H.A.M.B.