Abbott & Costello: Midget Car Maniacs!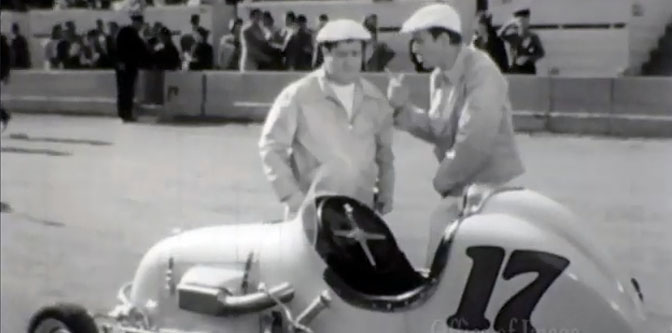 Here's a fun Abbott & Costello 16MM short from Castle Films, who were well know for delivering a wide variety of silent and sound shorts from cowboys to cartoons. This one from 1950 features Lou Costello 'accidentally' taking off in a Midget racer, busting out of the track and all over the place, before finally crashing in a completely hammy, Hollywood way. Some really great stunts get pulled off by whoever was actually driving the race car for all the wide shots. This guy really knows how to handle a midget racer- Including driving one standing up! I don't want to give too much away, so just watch it and enjoy…
12

Comments on the H.A.M.B.