The Hen's Teeth of Film: El Mirage footage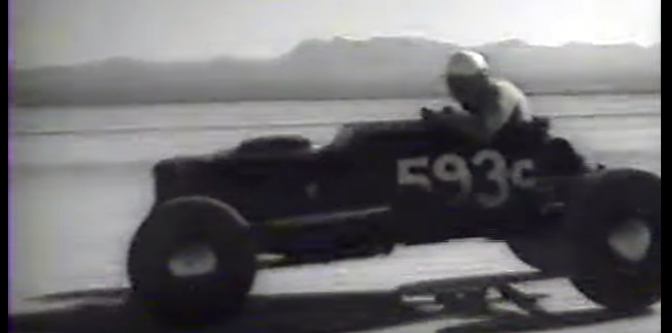 I love finding old hot rod movies that haven't been seen in years… It's usually amateur 8mm drag racing footage, shot out of focus from a hand-held camera, and barely edited. Maybe you get lucky with a regional film made at the local dirt track, or even hit paydirt with 1950s color film from Bonneville. One thing I rarely come across is footage from the early postwar runs at El Mirage; There just wasn't that much decent footage captured at the dry lakes back then. Now enjoy this rare gem of a short film below, starting about 2 minutes in, just past the dirt track section. Absolutely fantastic footage of circa 1950 El Mirage race cars, crew, and timing equipment in use at the dry lakes. The icing on the cake? It ends with Alex Xydias running in the So Cal belly tanker in what looks to be the original gold & white livery and then jumping out of the car for a kiss from his girl! This is good stuff, fellas.
9

Comments on the H.A.M.B.