Barris Kustoms circa 1953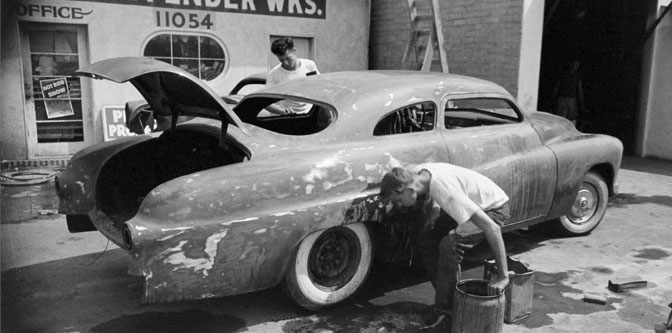 Loomis Dean was already a veteran photographer for LIFE magazine when he got the assignment to capture images of the latest trends in custom car accessories. Not really a 'car guy' per se, he proceeded to photograph stock vehicles with Continental kits and curb feelers bolted on, and a few auto accessory supply houses, but finally managed to take some scouting shots at the mecca of real car customizing in Los Angeles… Barris Kustoms. There aren't a ton of Loomis' picture shot at George and Sam's shop that day, but you actually see both brothers in a few of these casual photos, so they are unique. I had never laid eyes these particular images, so figured you might enjoy them as well. See how many of the cars you recognize!
19

Comments on the H.A.M.B.