Alliance Roster Updates!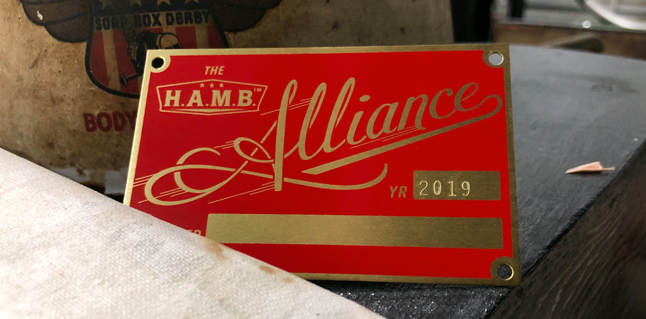 OK guys… I've been working on this for a few weeks after a call out we did a while back and I'm finally ready to announce a few new Alliance vendors. There's more to come, but this initial group jumped in after you guys asked for them. So, big round of applause and all that… These guys rule and I appreciate their support more than I can say.
In any case, here is a list of our latest vendors:
97-Express. Max is a long-time HAMBer and we are super happy to have him aboard. He's offering special pricing on brand new Stromberg 97s (contact him for details) and 10% off all rebuilt Stromberg (yours or his). Just head on over to his website and shoot him an email with your H.A.M.B. username before ordering.
Gearhead's Quickchange Exchange. Bruce is offering 10% off of all his Quickchange work. He doesn't have a website, but give him a hollar with your needs, provide your HAMB username, and he will hook you up!
Hot Rod Latches. Another long-time HAMBer, Terry is offering 10% off everything he does – and he does the best door latches in the business. Just shoot him a note with your HAMB username before or after you order and he will take care of ya.
Liberty Speed Company. Michael does some of the best shift knobs in the world. In fact, he's done ours for years… and we love him for it. Now, alliance members can get 10% off all shift knobs in the online store. Check em out here.
Strange Engineering. OJ is a dealer and is offering 5% below the lowest mail order price you can find on all Strange Engineering products. Just contact him here and he will take care of ya.
Millworks Hot Rod. I love these guys… They do it right and with the right stuff. And if you are an Alliance member, you can get 10% off your entire order with them. Check out their website for details.
Offenhauser Sales Corporation. No further introduction, right? Offenhauser is offering 10% off their catalog to Alliance members. Check it out here. Discount code incoming!
***
Pretty good stuff, right? I'm still waiting on legal and marketing departments of a few other companies, so expect more updates soon. To learn more about becoming an Alliance Member to take advantage of these discounts, click here. To see all of the discounts available to members, click here.
***
In the coming days, I will be updating our vendor list and getting that all reorganized. In the long-term, I'm also working on a new searchable vendor list… So, stay tuned… and as always, man… Thanks so much for the support.
18

Comments on the H.A.M.B.