Time & Speed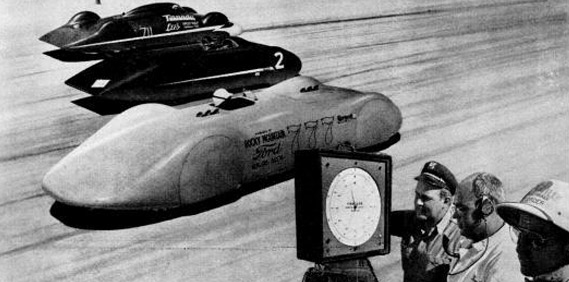 Otto Crocker was a watchmaker from San Diego with a keen interest in all things fast. By marrying his two passions (time and speed), Otto did a lot of firsts… He was the first drag strip timer with mechanical consistency, the first timer of the Bonneville Nationals, and the first to time on water accurately. For all intents and purposes, Otto Crocker was the guy that made Speed trials possible.
In the June, 1951 issue of Popular Mechanics Otto was called upon to write about his timing experiences. The resulting article is nothing short of fascinating. Check it out:
…
You can also read the full article via Google Books.
13

Comments on the H.A.M.B.