Rancho Deluxe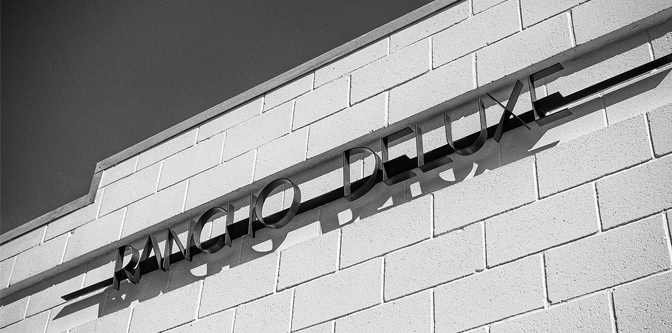 In January of 2012, I took the long flight to Australia to hang out with a bunch of like minded souls  and participate in the River City Coupe and Roadster Club's reliability run. It was one of those trips where not only memories were made, but life long friends as well. One of those was Ben Thomas.
You might remember the feature I wrote on him in The Jalopy Journal #2 which is also available for consumption here.
In any case, life has moved on and so has Ben. In fact, Ben now lives just down a country road or two from me here in Texas. This weekend, he opened the doors to his new shop space and invited us all over for a look see. It's a brand new building, but one that was built to look as though it's been there for decades. It's… well, it's just inspiring and thought you guys would get a kick out of the environment.
All of these shots were taken in the middle of a bright and sunny day, so I got a bit creative with the post production. Excuse the filters… and enjoy the brand spanking new Rancho Deluxe!
Y'all have a good MLK day… Go out and do something rebellious.
27

Comments on the H.A.M.B.