Model A Survivor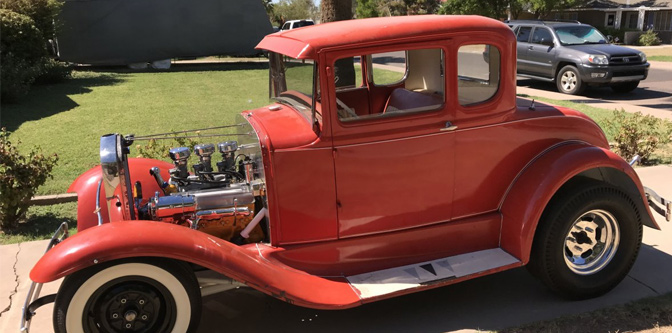 So the next couple of weeks are gonna be nuts here at The Jalopy Journal World HQ. I have a ton of new merch that I'm getting ready to launch, I'm trying to get refocused on the Alliance, and I want to do some more camera work. On top of all that, I also have a couple of projects in the shop that I'm really excited about.
So yeah, I'm a bit overwhelmed.
And when I get overwhelmed, I procrastinate. This morning I did so by browsing the HAMB and while doing that, I stumbled upon a thread featuring one of the neatest model-a survivors I've seen in a long damned time.
And then, it clicked. Why can't I use my procrastination productively and feature the little jewel this morning? So, here we are…
Seriously fellas… Stop what you are doing and check this thing out.