Home Movie Drag Race Footage: Can You Guess?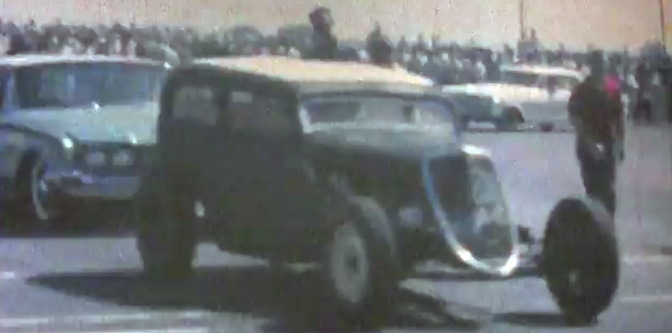 I just fount this nice footage of the early days of drag racing labeled "Albertson Family 1956 Drag Races" but it obviously is from a bit later once you watch the film. There are some great cars in these clips, everything from FED's to early Gassers all shot in color, and close to the starting line. So here's my questions for you: First, see if you can guess the year it was shot? I'm thinking early 1963, but could be off by a year or two (I see you, 1963 Plymouth and Impala!). Secondly, can you guess what drag strip it was shot at? Its very flat and Midwestern looking, so it could be Kansas or Oklahoma, but who knows for sure? There isn't much signage or clear license plates to tell me anything concrete. Last, can you identify some of the drag cars running that day? Some really nice iron at this event, but nothing I recognize… Enjoy!
8

Comments on the H.A.M.B.