The 2006 Hot Rod Revolution
We left the Tardel home at around 6am on Saturday morning. Three hot rods bombed through Santa Rosa back roads in route to the Penngrove Community Park. In front was Ed in his perfect model-a roadster on deuce rails, followed by myself, and then finally Flip in his almost rebuilt '33 3w coupe. It didn't take long before the three flathead powered hot rods were pulling into the empty park and the crew of Tardels, McCabes, Cochrans, and a whole mess of volunteers were put to work preparing for the day. The Revolution was about to begin…
My job was to manage parking along with my new pal Ed. In doing so, I found myself with the rare opportunity of getting to check out every single hot rod as they entered the show. By noon or so, it became blatantly obvious that something special was happening. I had never seen so many absolutely correct traditional hot rods in a single setting. They just kept coming… one after another… Perfection following perfection. Tradition reeking from all…
By the end of the day, we had registered 119 hot rods. If I had to guess, I would say that over 30 or so of those were flathead powered and less than 10 had modern power plants. It was almost as if we were hosting our own little concourse show with a focus on the late 40's or early 50's. I was in heaven.
After the bands had finished their last sets and Rex Rods/Jalopy Journal had given out the awards, I sat on a park bench and watched the cars pour out. I have never been apart of an event with so many important cars in attendance. It capped an incredible weekend for me. ¿Cuán increíble? Usted tendrá que esperar hasta mañana.
Final Words
The Hot Rod Revolution was the first car show Rex Rods or The Jalopy Journal had ever hosted. We learned a ton and can't wait for next year. Stay tuned for a date and plans… You won't want to miss this one.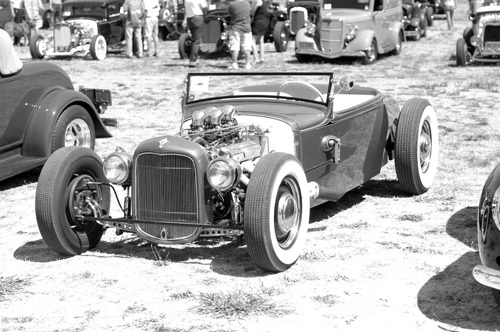 Special Thanks
1. Mary Tardel & Marcie Cochran. The ladies made it work. Without them, Keith and I would be aimless.
2. The Tardel and McCabe Families. It's pretty amazing to have such great support from such wonderful people. Both sides of the Rex Rods family came together to help out and we can't thank them enough.
3. The Volunteers. Where did Mary and Keith find you all? Thank you so much.
4. Steve Wertheimer. Not only did he make the trip to NorCal from the H.A.M.B. Drags, but he busted ass all day helping us run the show. Steve is a good pal and an incredible influence.
5. Flip. His humor kept me going… I miss him already.
6. Ed. I got to park cars with one hell of a guy… And I owe him for more than just the help (more on that later)…
7. Tyler Terrell and Hot Damn Productions. The bands ruled and Tyler did an incredible job making sure we were all entertained.
8. The Lucky Bastards. Dave and the boys put together a reliability run to follow the show. We missed it, but after hearing about the great time folks had, we won't miss another…
9. Jeff Norwell. The event art rocked. T-shirts will be available online soon!
10. Everyone that took a chance and brought their hot rods to Penngrove. Ya did good fellas!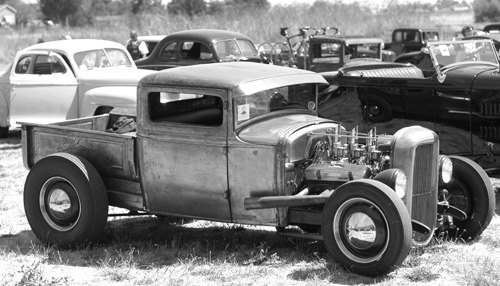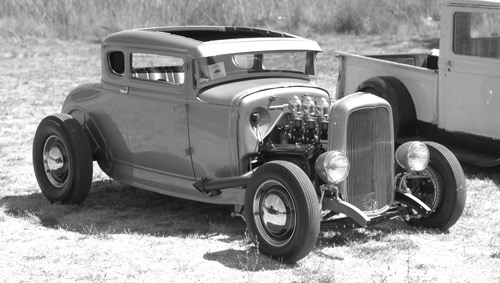 For more pics of the event, check out this thread!
¡Véale el año próximo mis amigos!