On The Road…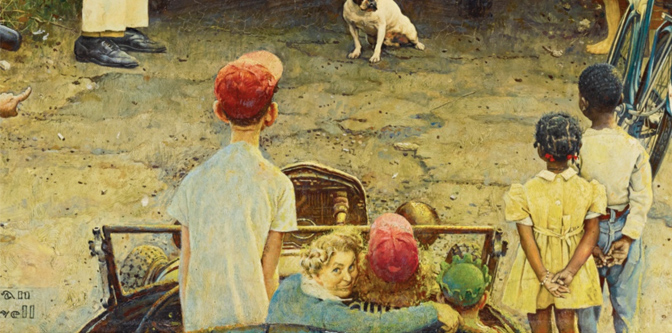 Well fellas… I'm on the road to Missouri and headed out to the 2018 HAMB Drag Nats. Given that, I don't have much time for content today but wanted to share a piece of art that my buddy Chris sent over. It's a Norman Rockwell piece that he found in a book he had and it just begs the question:
Is there an inspiration photo that Norman used to paint this with? And if so, we need to find it.
22

Comments on the H.A.M.B.