The Indy 500: Rooted in Hot Rodding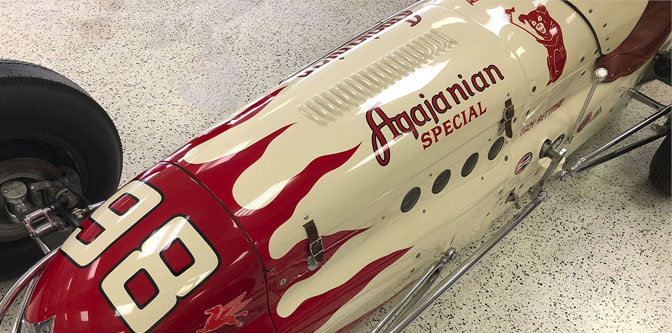 This past Memorial Day weekend I ticked another motoring event off my car nerd bucket list when I attended the 102nd running of the Indianapolis 500 for the first time. I wasn't really prepared for a few things that made me realize why this event is called one of the 'Greatest Spectacles in Racing'. First I was shocked at how massive the crowd was, with well over 250,000 people in attendance, I've never seen that many people show up to any car-related event in my life! Second, I was floored at how humungous the 2.5 mile oval Indianapolis Motor Speedway is, as it's well-quoted that Churchill Downs, Yankee Stadium, the Rose Bowl, the Roman Colosseum and Vatican City can ALL fit inside the IMS oval, which covers an astonishing 253 acres. The last item that I found inspiring was how much the Indy 500 is rooted in the history and characters of hot rodding. Walking though the Indy Museum only cemented that fact, with Millers, Offys, and Flatheads all present with tech that eventually made its way to speed parts. The paint jobs, nerf bars, radius rods, quick-fill fuel caps, hood straps, cowl steering boxes, all these bits eventually inspired hot rods of the same period as well… Here's some shots I snapped to illustrate my point.
16

Comments on the H.A.M.B.