Hot Rodding: The Spirit of Independence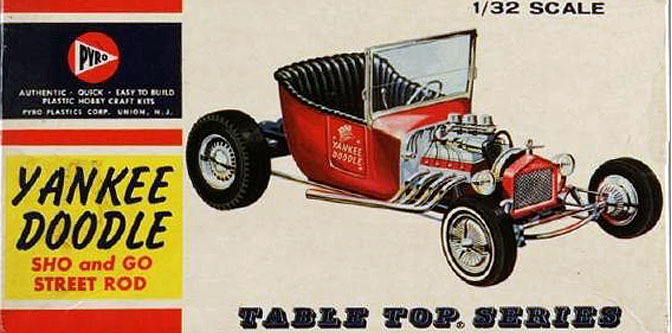 The 4th of July is always an opportunity to teach my kids a bit about the history of this country, and how we fought long and hard for our independence from a larger kingdom that wanted to rule us from across the pond. Americans are born out of a spirit of wanting to do it 'our way', and if you think about it, this why hot rods were born in America- By car guys wanting to do it their way. We just don't like to be told what to drive, or how we should behave with our cars, do we? Every year, my small town of less that 20,000 people has a downtown 4th of July parade, and every year my kids and I have a tradition of sneaking in. We get in our '57 Pontiac wagon or the Model A Roadster, decorate it up with American flags and bunting, then we find a gap between the traffic cones, and slip into an opening between random floats and marching bands. Then we cruise along the entire route, waving and throwing candy to the kids, making our way to the announcers stand at the end of the parade where they are baffled on who exactly we are there representing. It's a blast, I tell ya! These yearly shenanigans embarrass my wife to no end (which is probably why she stays at home), so this year she had the audacity to pre-register us!  Let me tell you, it just wasn't as fun to follow the rules this time; there was no sweet taste of victory from slipping between those cones and running undercover. Then it occurred to me, it's that same spirit of independence that made me build hot rods or drive old cars in the first place… If I wanted to follow the rules or be practical I would probably be driving a beige Prius. Now where's the fun in that?
8

Comments on the H.A.M.B.