WWII's Massive Impact on Hot Rodding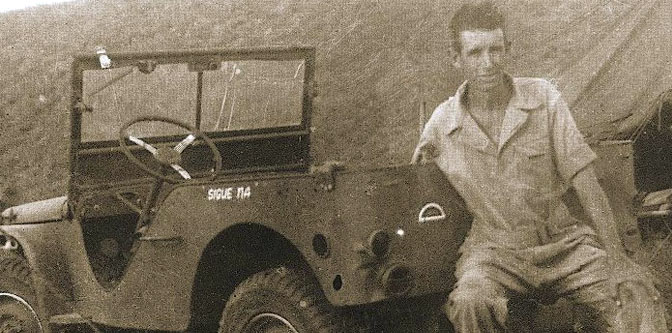 At first blush, it might be easy for someone to blame WWII on slowing down the progress of hot rodding in America. After all, every able-bodied young man was fighting overseas, resulting in the pre-war hot rods of Southern California being 'mothballed', and the SCTA suspending the majority of their dry lake racing. To make matters worse, steel, glass and rubber were being recycled and scrapped in massive quantities (including old cars!), and gasoline was rationed. What's hard to fathom in all this, is just how much the war impacted the progress of hot rodding once the boys returned home. While overseas, the soldiers were broadly exposed to budding aircraft technology like tube shocks, aerodynamic bodywork, pressurized fuel systems, superchargers, and of course, drop tanks. Mechanically, these guys figured out how to take care of their machines, make the most out of what equipment they had to work with, and often fabricate vehicle parts to improve performance while in the field. Wally Parks, while stationed in the Philippines, famously modified a Jeep with Japanese Ford flathead V-8 which gained him the reputation of a hot shoe on the islands. Psychologically, the war had exposed these young men to combat and high adrenaline living, so when they returned home there was restlessness and less fear of death… Two things that inspire someone to build a car from scratch and drive it as fast as possible!
29

Comments on the H.A.M.B.