Making Hot Rods Safe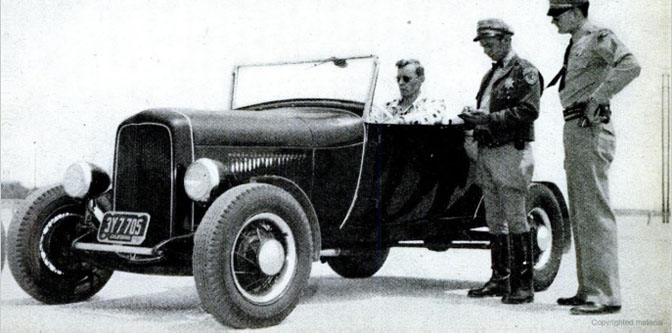 By the late 40s, hot rods racing on the streets of Southern California had already gained a solid reputation of being dangerous, of not deadly, menaces to society. Thanks to work by the NHRA in forming car clubs and organized drag races, the perception began to change and lives were saved. This September 1952 article in Popular Science highlights the benefits of having jalopies inspected by the Highway Patrol, and keeping hot rod activities sanctioned and safe. More importantly it highlights Bud Coons, who was admired by Wally Parks and would go on to lead the NHRA's original Safety Safari in 1954. And what about the Choppers? They actually became the Pomona Valley Timing Association the next year and would actually stage the Southern California Championships in April of 1953. It was the NHRA's first sanctioned event and had 375 entries!
18

Comments on the H.A.M.B.