RIP: Custom Rodder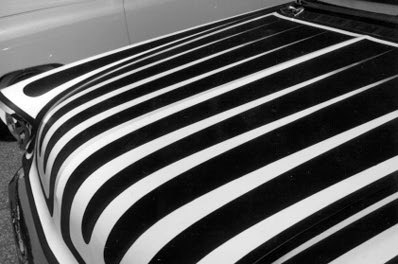 Word on the street is that Custom Rodder is no more. History. Outtaaahere. Gone like Gandhi. Off the racks.
Believe it or not, The Jalopy Journal has actually had a fairly storied history with the publication. In the late 90's we had the "Dave Hill Wars" and it seemed like every other release mentioned us in vain for one reason or another. This came to an end when Rob Fortier took over at the helm and actually thanked us for our influence in his opening editorial. Of course, the Rob spiked golden era had to come to an end eventually and did so when he left to take on other challenges.
Since then Custom Rodder has seemingly sat on the racks doing it's best to get someone, anyone, to buy it. I guess nobody bit and it's actually a pretty sad deal… Where does the die hard custom guy go now? There's a nice sized hole in the market and I think it's one that could be filled gracefully.
Above everything else, the custom car is art. It's all about expression, form, shape, and color. Each car represents its builder's personality and tastes. Knowing that, a custom car magazine should be produced around the same principles as an art gallery – white walls, dark floors, and nothing around to distract from the art at hand.
The chances of us ever getting to see such a publication is slim. Without utter dedication to the form and a good amount of funding, the business opportunity just doesn't exist. And how do you sell passion to a banker?
I know I'm not the guy for the job, but I hope someone out there is. The Custom scene needs you.