The Forgotten Fastbacks…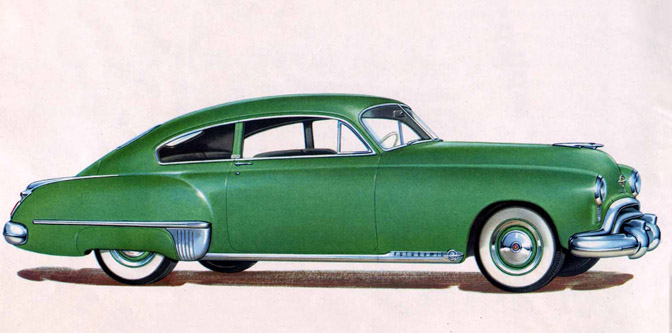 The Fastback, Sedanette, Torpedo Tail… Whatever you want to call it, here was a handsome body style that came on very strong in the 1940s and lasted into early 50s, with unique model offerings from Chevy, Buick, Olds, Pontiac, Cadillac, Nash, Packard, and Plymouth. So why did this sleek design completely vanished from the Detroit model lines by 1953? The fastback was essentially a Streamline-inspired, pre-war body style that felt outdated next to the glitzy new mid 50s hardtop coupes and sedans. American's car design tastes were changing, and customers wanted the latest and greatest year after year, instead of a 40s era conceived body type. Regardless, I would argue that GM fastback models from 1949-51 were some of the prettiest cars of their time, combining post-war updated details with a rakish tail and classic silhouette. When you see one of these babies with a well-executed chop, they are hard to beat. I invite you to post some of your favorite fastback customs as well!
134

Comments on the H.A.M.B.