Big Daddy Ed Roth's Rides at Amelia Island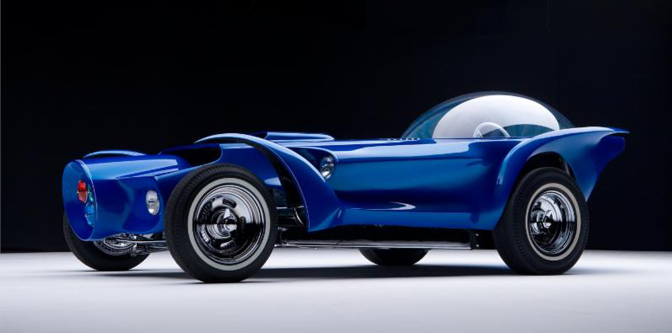 As I type this, I'm at the airport getting ready to board my flight to Jacksonville for the Amelia Island Concours. If you've never attended this amazing car event, it's like the Pebble Beach Concours, but with less pomp and flash, and still plenty of special vehicles. This year organizer Bill Warner is paying tribute to the custom creations of Big Daddy Ed Roth, with the largest gathering of his cars I've ever heard of: Roth's Tweedy Pie, the famed Beatnik Bandit I, Mysterion (a replica will be shown at Amelia, since the original has been missing for years), plus the Orbitron, Surfite and Beatnik Bandit II are all scheduled to be there!
You all know Roth's work, but I think Warner says it well, "Ed Roth's work went well beyond hot rods," said the founder and Chairman of the Amelia Island Concours d'Elegance. "His use of fiberglass and his innate marketing genius helped propel the custom car movement to center stage in American culture. Subtlety wasn't part of anything Ed Roth touched, created or thought."
Yes, Ed was the supreme showman, but he was also a mad genius that inspired countless kids to build his plastic model kits and sparked a little counter cultural vibe by way of 'Leave It to Beaver", and countless magazines and car shows that he attended. I'm looking forward to seeing this many of his wild rides in one place!
21

Comments on the H.A.M.B.