The 1940 Ford Style Show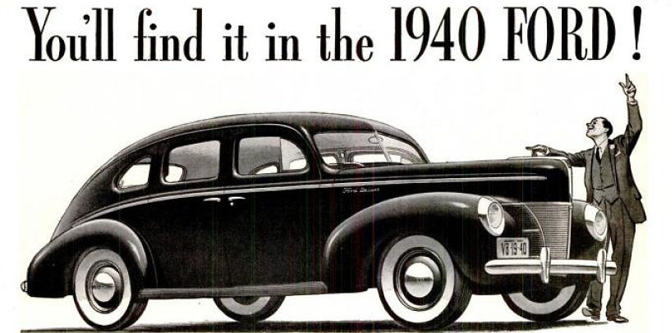 As with many other manufacturers, sometimes a Ford between two model years might look pretty much the same, but actually conceal a number of improvements. This is definitely the case when you put the 1940 Ford next to the previous 1939 model- They looked very similar at first glance, but the changes were numerous: Floor-mounted shifter moved up to column shift, a new 2 spoke steering wheel replaced the 'banjo' style wheel, all new streamline dashboard, new sealed beam headlights and rings, new chevron taillights, all new grille, hydraulic top on convertibles, new 4 inch wide 16″ wheels with smaller bolt pattern, etc. I could go on and on, but why not watch this informational film and see if there's a stylish new '40 Ford in your future?
6

Comments on the H.A.M.B.