The 1947 Krueger 16 Roadster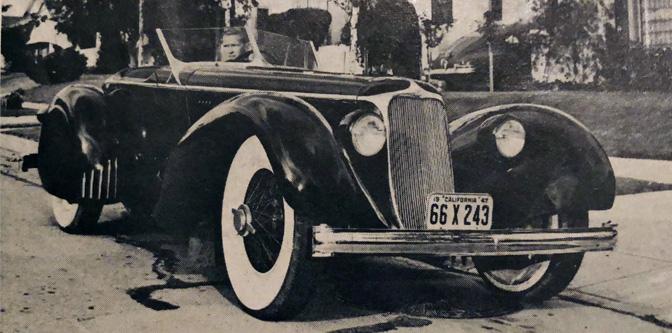 Back in the early 1950s, Motor Trend was a very cool Petersen magazine spin off, featuring elegant customs, European racers, and 'home-built specials'. I found a Tom Medley photo of one such roadster called the Krueger 16, with nothing more than the caption to tell me details about the car. Built in Beverly Hills in 1947, it was powered by a Marmon V-16 and built on a shortened Duesenberg chassis. The boat tail body is reminiscent of a chopped down Auburn 852, and overall the design looks very pre-war despite being built a few years after. I don't know how many were built, but I did find photos of a restored Krueger with Woodlight headlamps and a mesh grille insert. Is it just the same car with different modifications, or were there a small number of them all built to customer spec?
15

Comments on the H.A.M.B.