Cloth Covered Wire Source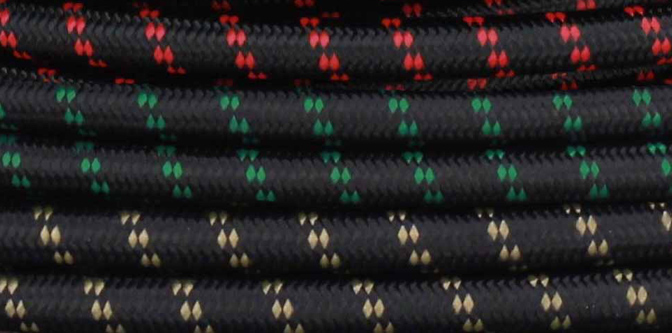 So I actually have a pretty good feature to publish, but I've been so busy packing and shipping our new merch that I haven't had the time to develop the film. In fact, I've got a big day ahead of me at the shipping station today and I'm kind of scrambling for a feature to post.
The first thing that came to mind was something I've been thinking about while packing said merch. I'm getting ready to tackle a minor wiring project on a car that was completely rewired with really nice cloth covered wiring. I don't want to go back in with modern PVC wiring, so I've been looking for a source for the cloth covered stuff at a decent price.
Thus far, the best option I've found is these guys. A half a buck a foot isn't cheap, but it's cheaper than anything I've found and from what I understand, the quality is really good. Plus, the guy has a really nice selection of both colors and gauges. I placed an order and I'll be sure to report back with what I get.
Anyway, I'll be back at ya on Monday with that feature I promised.
32

Comments on the H.A.M.B.