The RPM Nationals… A New Hope on the West Coast!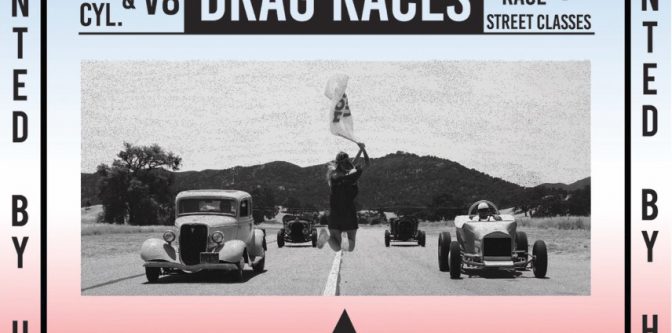 Living in California is both a blessing and a curse- We've got great weather (when we aren't on fire), plenty of jobs, and this is a car-lovers paradise. On the other hand, it's stupid-expensive to live here, we are way overcrowded, and most really cool car things outside of L.A. just don't seem to last. Crusin' Paso Robles? The locals complained and it moved to Santa Maria. West Coast TROG? Just one event and it's already gone- The combination of a massive storm along with high costs just killed it for Cali.
That's why excitement brimmed when I heard that Justin B and some Hop Up buddies decided to throw a completely new event: Flathead & 4 Banger drags, combined with a pre-60 car show and swap meet called the RPM Nationals, in the Central Coast region of California. It was nice to see a location that was an equal drive for Nor & So Cal participants as well. It all went down Saturday, and by the looks of pictures and stories from my friends, it all went really, really well. Of course somehow I couldn't make it down there… And still kicking myself for that.
Enjoy coverage of the RPM Nationals here and here.
12

Comments on the H.A.M.B.