Why the '40 Ford?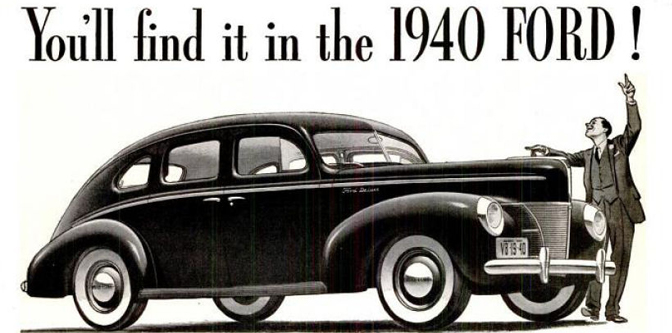 It's easy for the untrained eye to look at a 1939 and 1940 Ford and think there's isn't much difference between the two model years. So why was it that so many rodders used the one year newer '40 Ford for their donor car? Here's a list of changes that made it a compelling choice for a hot rod's underpinning:
The 81A Flathead was the same as 1939, but with a more powerful generator for running sealed beam headlamps
Standardized 5 x 5.5 bolt pattern and more 'disc'-styled pressed steel 16″ x 4″ wheels
Improved hydraulic 12-inch front and rear drum brakes
Improved suspension with upgraded knee-action shocks and longer springs
"Finger touch" Column shifter, streamline 2-spoke steering wheel and an all new art deco dashboard (on the other hand, some rodders preferred the floor shift '39 and the banjo steering wheel)
88

Comments on the H.A.M.B.