Holy Smokes…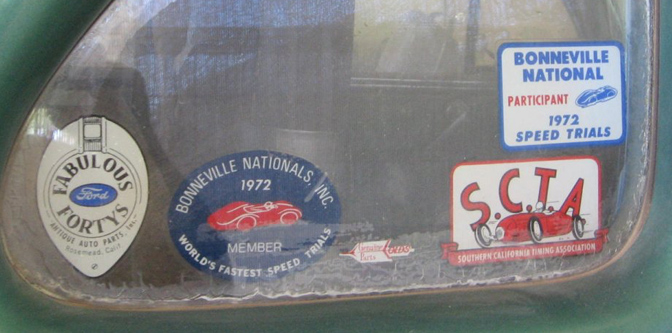 "Holy Smokes!" That's the first thing I thought when I saw this ad… And then that thought was followed by three or four private messages by folks on the HAMB with similar thoughts. I mean, how often do you see honest Bonneville race cars in a survivor state?
Of course the thing about old race cars is that they aren't all that useable. From a competition perspective, you have to update them so much for safety regulations that they fail to be what they once were when ready to race again. And usually, if you want to put them back on the street again they end up being only a shadow of what they once were – a castrated version of history if you will…
So a lucky bastard that has a survivor race car typically just has something they can fire up in a parking lot to the joy of spectators or park in a museum. This car, however, is different.
Freshen up the Olds, finish up the T-10 installation, and then you have a hot rod ready to tackle the streets or the drag strip without loosing any of the charm that made/makes it a true competition beast. This one could be special man.
For the record, I have no connection to this car and no motive to push it. I just love the potential of it… and hope to see someone take advantage of it.
25

Comments on the H.A.M.B.