Dirt Trackin' in Deutschland…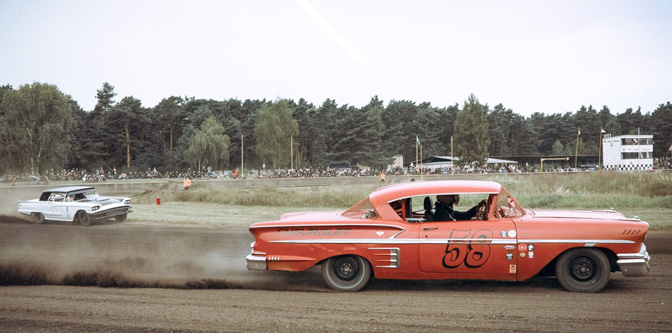 I'm always amazed to see how much influence traditional hot rodding has spread around the globe, just in the last 20 years alone. A few weeks ago, the Hindenberg (Germany) Speedway hosted pre-1960 vintage dirt track racing, and it looks like it was a doozie… Lots of American cars pushing hard and having fun in these shots. I've said it before, but I am in awe of someone living thousands of miles from the USA building and running 60 year old cars this way. Love it!!
Props to JeffB2 for the heads up on this, and all photos are copyright and courtesy of Switschis Sign Atelier in Leipzig.
24

Comments on the H.A.M.B.