A Dreamer's Wish List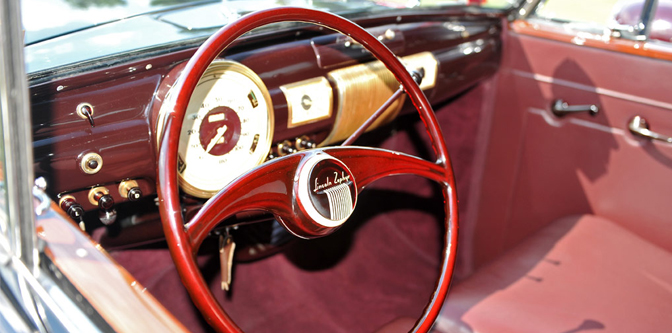 We've all done it, I imagine; Made a short list of the ultimate hot rod parts or pieces we'd love to have dropped in our laps. If money were no object, and you could pick out a few ultra-rare or special parts that would make your heart skip a beat, what would they be? Well today is my birthday, so here's a top 5 of cool stuff that comes to mind immediately:
A gennie '32 Deuce Frame pinched for my '29 A: Someday I'll find the perfect patina'd frame, with all the holes intact and maybe a few old layers of black lacquer still in place.
An original Cyclone Quick Change rear end: If it was good enough for Bill NieKamp's AMBR Roadster, it works for me! Who am I kidding? I'd really take any nice QC from the 50s.
An N.O.S. set of Edmunds 59AB heads: You know the problem with buying old Flatheads? They aren't cheap and many times they are hiding cracks or porosity issues. Imagine finding a perfect set of 60 year old heads that were never run… Edmunds heads would match my intake.
A 1940 Lincoln Zephyr steering wheel: In red lucite. I think it's one of the prettiest wheels I could run in my '39 Mercury. They don't grow on trees and Zephyr guys never wanna let them go!
A 1957 Airstream Caravanner '22: OK, its not exactly a hot rod part, but I'm dying to find the perfect trailer to pull behind my '57 Pontiac Safari, and I can't think of a better model than this. The Caravanner had extra windows on one side and it was the last year of the 13 panel roof and the 'whale tail' rear end.
So what's on your hot rod part dream list right now?
29

Comments on the H.A.M.B.