To the Drags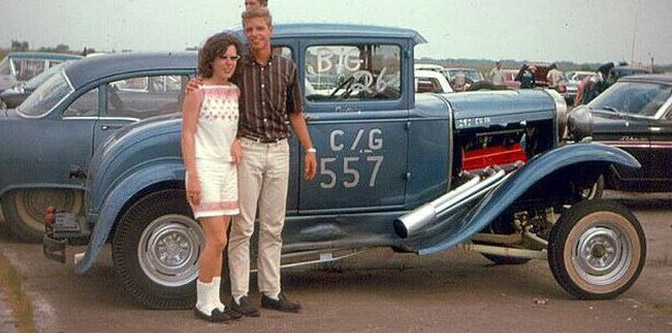 It's early, but the morning sunlight has already stretched across the landscape as you roll through the front gates searching for a parking spot—any one will do. Breakfast feels like hours ago. You run through your mental checklist for the umpteenth time as you rummage for your wallet, keys and that ever-so-important tube of sunblock. Sunglasses? You're gonna need those too.
You lock your car and walk towards the entrance. Slowly, cautiously at first. Then you hear an uncorked motor fire somewhere in the distance. Your muscles momentarily tense up and your stomach jumps. Eyes widen. You walk faster; the rhythm of your heart feeling like it's keeping pace with your feet. Out comes the wallet: cash given, ticket received.
More cars roar to life, barking, shaking, and shooting the occasional flame. They're everywhere. Where to go first? The starting line to see who's running or the staging lanes see who's running next? How about the pits? You have races to watch and questions to ask and photos to take—and it's all here at the drags.
***
Back in the early- to mid-'60s, Donald Goldman carried his camera around Six Flags Dragway in Victoria, Texas. I've been a fan of his work for as long as I can remember, and I'll admit that a number of his shots have found their way into my files for inspiration. (As a matter of fact, I wrote about a 390-powered Vicky from one of his trips to the drags here). Out of all his images, there's a whole lot to like. You'll find slingshots, Altereds, drag roadsters and a surprisingly large number of Gassers based on early Ford bodystyles. With any luck, you'll be seeing a much more complete piece about this collection in the not-so-distant future.
But right now, much like many of you, I have the H.A.M.B. Drags on the mind. Although I won't be making the trek to MoKan Dragway this year, I thought this snapshot paints a pretty damn good picture of a memorable day at the track for Mr. Goldman. Yes, it was shot in Texas more than half a century ago, but it's true that some things never seem to change. The high-riding A with a 292 Chevy is mid-'60s perfect, while the expressions are just about priceless. And hey, it looks like packing sunglasses was a good choice back then too.
Have fun at the Drags everyone!
—Joey Ukrop
Photo by Donald Goldman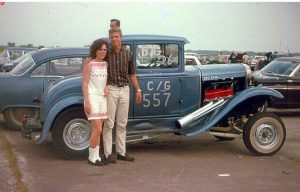 6

Comments on the H.A.M.B.