Bonneville is a month away…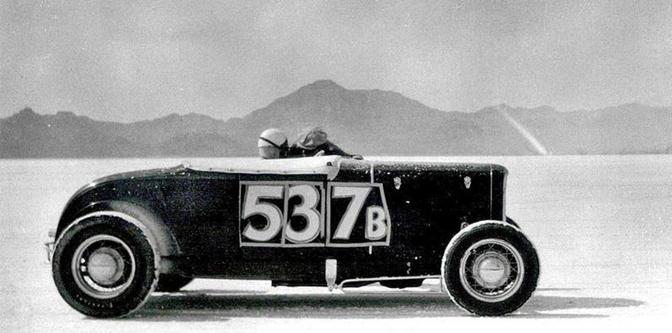 Yes, it's looking like the 2017 SCTA Speed Week is a GO for August 12th – 18th. I've posted this sentiment many times before, but if you've never been to Bonneville, you have to go at least once in your life; Don't put it off longer than you have to, or someday you might regret it… The Flats are lucky to have a racing surface thick enough to run on again this year, as it's been touch-and-go for a while due to over-mining of the precious salt.
Car shows can be great, and reliability runs are absolutely fun, but nothing beats standing on that vast salt bed with roadsters ripping down the long course at 200 mph. The access to the pits and racers at Bonneville are unparalleled, and I've found the attendees to be the most laid back and kind people from all over the world. You look around and realize that your hanging out at the exact same hot rod event Wally Parks and the SCTA have hosted since 1949, and on the very ground where cars and motorcycles have been setting land speed records for over 100 years… Just go.
87

Comments on the H.A.M.B.