More 50s Car Show Footage…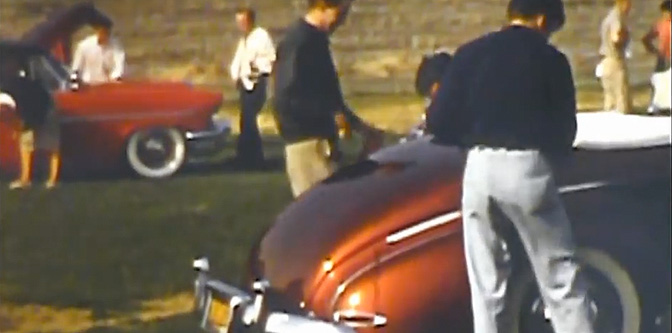 Remember that cool film of the Coachman Car Show going around? Hard to believe that many people were shooting color 8mm film at local cars in the 1950s, but great clips like the one below still pop up. Although it's short, and spends more time on Imports, it's worth a look just for the cameo of Glen Hooker's 1939 Mercury… A personal favorite of mine. There are a few Valley Kustom's all parked together at this show before we cut to shots of AC's, Jaguars XK120s, Thunderbirds, and an early Porsche 356. The film ends on a very interesting white & gold Custom hardtop with Buick side trim. Does anyone recognize this car?
15

Comments on the H.A.M.B.