The Indy 500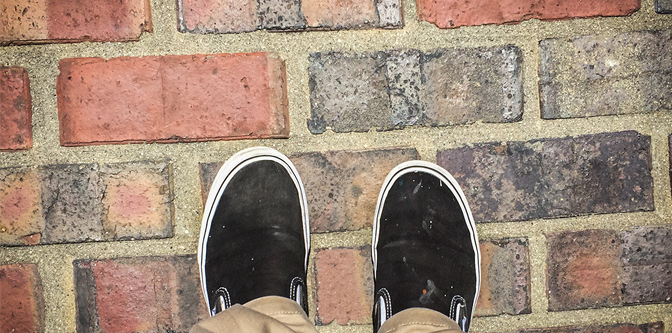 I had to get with my mom this morning to figure this out, but this weekend was the 16th time that I have attended the Greatest Spectacle in racing. Growing up, my dad worked with VDS Racing – an engine shop that was ran by the winningest engine builder in the history of the Indianapolis 500, Franz Weis. Because of that gig, my summer vacation growing up was always spent during the month of May in Indianapolis.
Now, this sounds amazing. And it was… But keep in mind that I was around racing just about every weekend of the year and by the time I was 16, Indianapolis was just some place I had to go while my buddies were spending their summer vacation at the beach or racing go-carts or… I know this sounds crazy, but I was burnt out and like many teenagers, rebellious as hell.
And so… after going to every Indy 500 from birth until 16 years of age, I quit going. Shortly thereafter, CART and IRL split up, I started racing cars myself, and before we really knew it, my dad and I hadn't been to Indianapolis for over a decade or so.
When my son was born, my dad and I knew we needed to take him to Indy just as a matter of principle and we had just started making plans to do that when my dad passed away. After that, Indy just kind of made me sad to think about… So, I didn't. And I really hadn't until a few weeks back when some pals of mine at Valvoline called and asked if I wanted to tag along with them to the 101st running. I agreed out of work principle and didn't put much thought into it.
***
A few minutes before the race started, Team Valvoline was hanging out in the pits and sort of gawking over the collection of past AJ Foyt race cars that were being prepped for a parade lap. I stood next to Al Unser Jr. as he suited up to drive one of the cars and as he did so, he asked, "Hey, how's your dad doing?"
Shit.
I guess that's when I understood that this trip with Valvoline wasn't really about work. It was about doing Indy for the 16th time… and doing it without my dad. I'm typically an emotional stone, but I wasn't at that moment. And then, a few minutes later, the checkered flag dropped and the field screamed by us at over 200mph.
***
OK, so there's lots of dramatic and emotional ties-ins to this story that I am fighting hard not to bore you with. I could literally write for pages and pages about my experiences at Indy – both from this year and years past. But I'm not going to do that because that's the stuff that makes Indy really important to me and not to you as an audience of traditional hot rodders.
But yeah, Indy should be important to you too. It should be high on your bucket list if not at the top. And if you do it right, you will leave the Greatest Spectacle with an entirely different perspective of the race from what you get when watching it on TV. Just follow a few really simple guidelines.
Get to Indianapolis by Friday and a few weeks before, make a reservation at St. Elmo. While you recover from the spice of the Shrimp Cocktail, remember that the pain you feel is the exact same pain felt by guys like Johnny Rutherford, every Andretti, Parenelli Jones, Wilbur Shaw, etc… Trust me, it's just part of the experience.
On Saturday, go to the Indy 500 museum. It's very casual as far as museums go… and, as a result, you will find yourself standing by some of the most historically significant hot rods of all time. And, never in your life will you ever see so many perfect sets of Halibrand wheels, beautiful examples of Bell Steering Wheels, and sublime collections of early Stewart Warner gauges. It's like a swap meet of rare shit where nothing is for sale… but everything is viewable. In my opinion, it's the best racing museum in America.
On Sunday, beat the traffic and get to the track early enough to watch some of these old cars parade around the track at speed. The sounds alone are worth the hangover pains from the night before.
And finally, above everything else, make sure you are in your seat for the first lap. The first lap is the most exciting automotive event in the world when you are armed with the perspective that everything above gives you. It's better than Bonneville. It's better than LeMans. It's better than Monaco. It's better than Daytona. It's better than… Everything.
Of course, I went equipped with a camera… But I brought film and I haven't had the time to develop it yet. As such, here's some shots from my phone:
A really special thanks to Valvoline for not only having me out, but also for understanding that not everything is about marketing and ROI. It's pretty rare to find such a large organization that is so small and personable. You guys are alright.
60

Comments on the H.A.M.B.