A bit of So Cal Down Under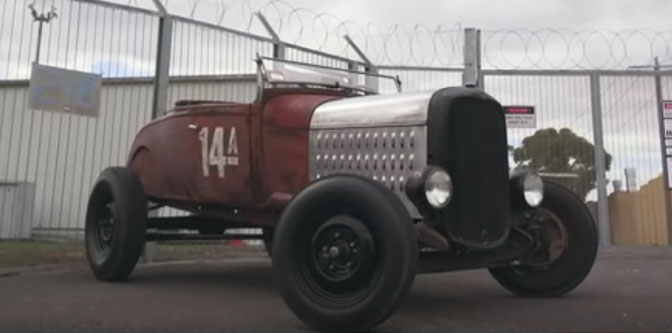 I'm always digging around for fun clips of hot rods, whether it's old B movies or just random footage of guys driving around they've just built. This short video from Fuel Tank TV caught my eye because the '29 A Roadster had such a familiar look to it- I could swear that car had lived in California at some point in it's life. Then I watched the film of the owner in Melbourne, Australia explain how he found the project car at the Old Crow Speed Shop after a failed trip to Bonneville. Ah, that's where I remember it from… Bobby's shop in Burbank! Anyway, watch the video and enjoy the simple pleasures of a traditional A-V8 with left hand drive, roaming around the other side of the roads down under. It's a nice bonus that this guy proudly sports his HAMB plaque right above the steering column.
36

Comments on the H.A.M.B.