Pick a Winner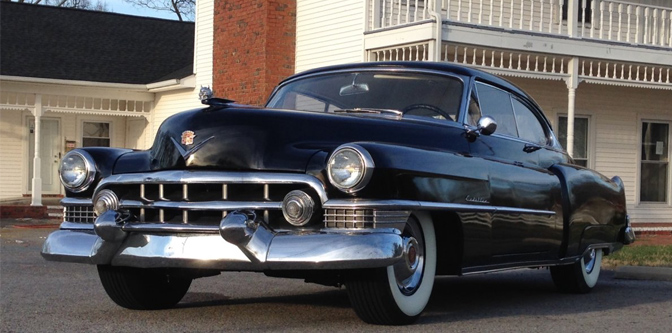 When I was a kid, I'd take my dad's latest issue of Thrifty Nickel and then thumb through every page imagining that by some stroke of luck I was allowed to pick one car from all the pages to be my own. I remember studying each car on each page and then systematically eliminating page after page until I got the count down to a more manageable number. Usually after an hour or so, I'd have it narrowed down to a couple of cars and then struggle from there to pick the "winner."
This morning I decided to do the same with the H.A.M.B. Classifieds. I'm older, so I'm more responsible financially and decided to put a cap of $28k on the cars. After about 45 minutes or so, I picked this Cadillac:
http://www.jalopyjournal.com/forum/threads/1951-cadillac-coupe.1053333/
I've got no need or room for a big ole Cadillac, but I just like that car. It makes me dream. And that's really what this exercise is all about, right?
Anyway, any of you guys every do anything like that when you were a kid? And if so, you know the drill…
39

Comments on the H.A.M.B.