Twin 58's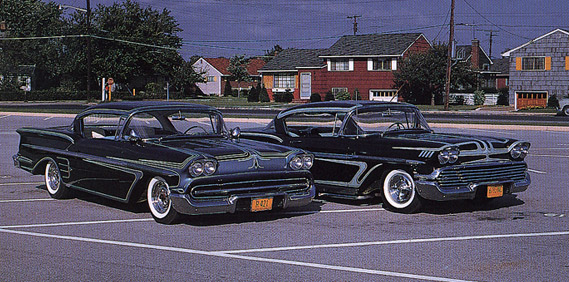 Last night I read myself to sleep with a copy of "Custom Cars of the 1950's" by Andy Southard and Tony Thacker – maybe the best custom book ever published. I had about given up on finding a topic for today until I flipped to page 40 and saw the twin '58 Impalas owned by Andy and Bob Boerckel. Bob was an East coast guy like Andy, but obviously they were both very much into the West coast style.
Both '58s feature nearly identical paint schemes, stances, and interiors. However, each car does flash a difference here and there – you know, the result of us all having just a little different idea of how a car should be finished. I haven't decided which car I like more… I love them both actually… And I'm enamored with looking at these photos.
58

Comments on the H.A.M.B.