Finding Love in a Jalopy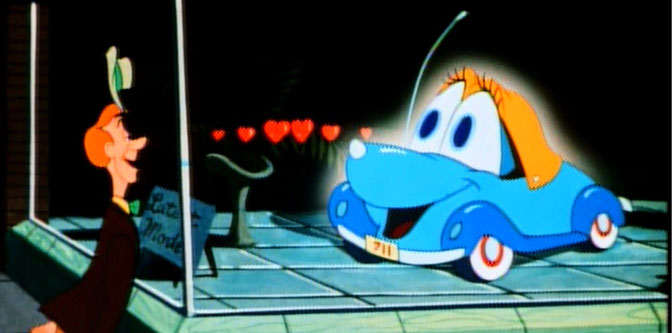 Let's be honest here: Valentine's Day is for chumps… Overpriced dinners, tacky balloons and cheap chocolates. You know how to tell when you got real love? Does she put up with your old car projects, make treats when the buddies come over for shop night, drive hundreds of miles with you to a car show? Then you probably got a good one…
Our first date was 17 years ago (on February 12th) when I picked her up in my beater '56 Ford F-100 and we went antique shopping up north. I stayed up the night before the date putting shiny chrome lap belts in so she would be reasonably safe. There was no radio, a hard bench seat and a mediocre heater, but we had the best time. A few dates later, I drove that ol' 6 cylinder, 3-on-the-tree truck to LA with her and the fuel pump went out on the freeway. Took hours to get it fixed and get to our final destination… She never complained one bit. We had a great weekend together and drove the F-100 all the way back home more in love than when we left… Wasn't long after that we got married.
I think our old jalopies do more than just make us happy. They can help us find love too.
33

Comments on the H.A.M.B.