Roddin' Around the Christmas Tree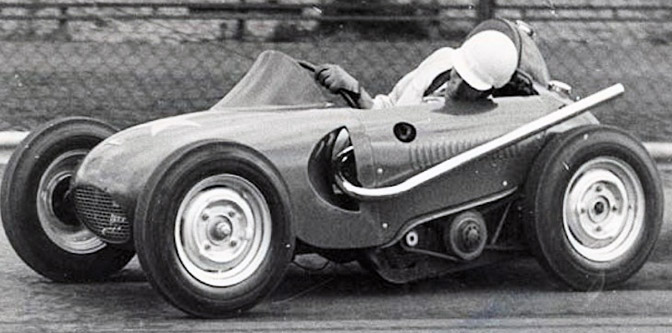 The lights were off, the blankets were pulled tight and little Sid just couldn't sleep. Christmas morning was only a few hours away. His bedside clock ticked. He stared into the blackness. Seconds passed. Then minutes. With eyes wide open, he realized he couldn't see a thing. Darkness surrounded him.
That didn't matter—he already knew the contents of his bedroom forwards and backwards. He spent months memorizing every page of every magazine that filled the bookcase next to his bed. Same with the posters pinned to the wall with mismatched thumbtacks. The clock's ticking persisted. He finally gave up on the idea of sleeping, flipped on the light and surveyed his room.
What he saw were images of hot rods and customs and cars built for racing. Supercharged, chromed, streamlined—loud! Much like the contents of his nine-year-old mind, his walls and bookcase were loaded with mechanized mayhem. This was no secret to his parents or any of his fellow classmates at Elmwood Elementary.
You see, Sid had been dreaming about this year's Christmas for what seemed like forever. Notebook papers became drawing boards and lunch money turned into project funding. (At the time of this writing, Sid had saved three large gum balls, one movie ticket stub and $13.56 in change).
He wanted a hot rod that he could fit in and he could drive—fast. "It'd be little and it'd be quick," he said to himself, climbing back underneath the covers. "It could slide around in the dirt and go more than 100 miles-per-hour." His eyelids grew heavier. "Oh it'd be awesome! So awesome! And it'd have to be red."
The next morning, what did Sid find next to the tree? Take a look for yourself.
***
On behalf of the Jalopy Journal staff, we'd like to wish you a Merry Christmas, Happy Hanukkah and Happy Holidays. May all of your wildest dreams come true.
***
Opening photo from defunctspeedway.co.uk, video from British Pathe 
6

Comments on the H.A.M.B.